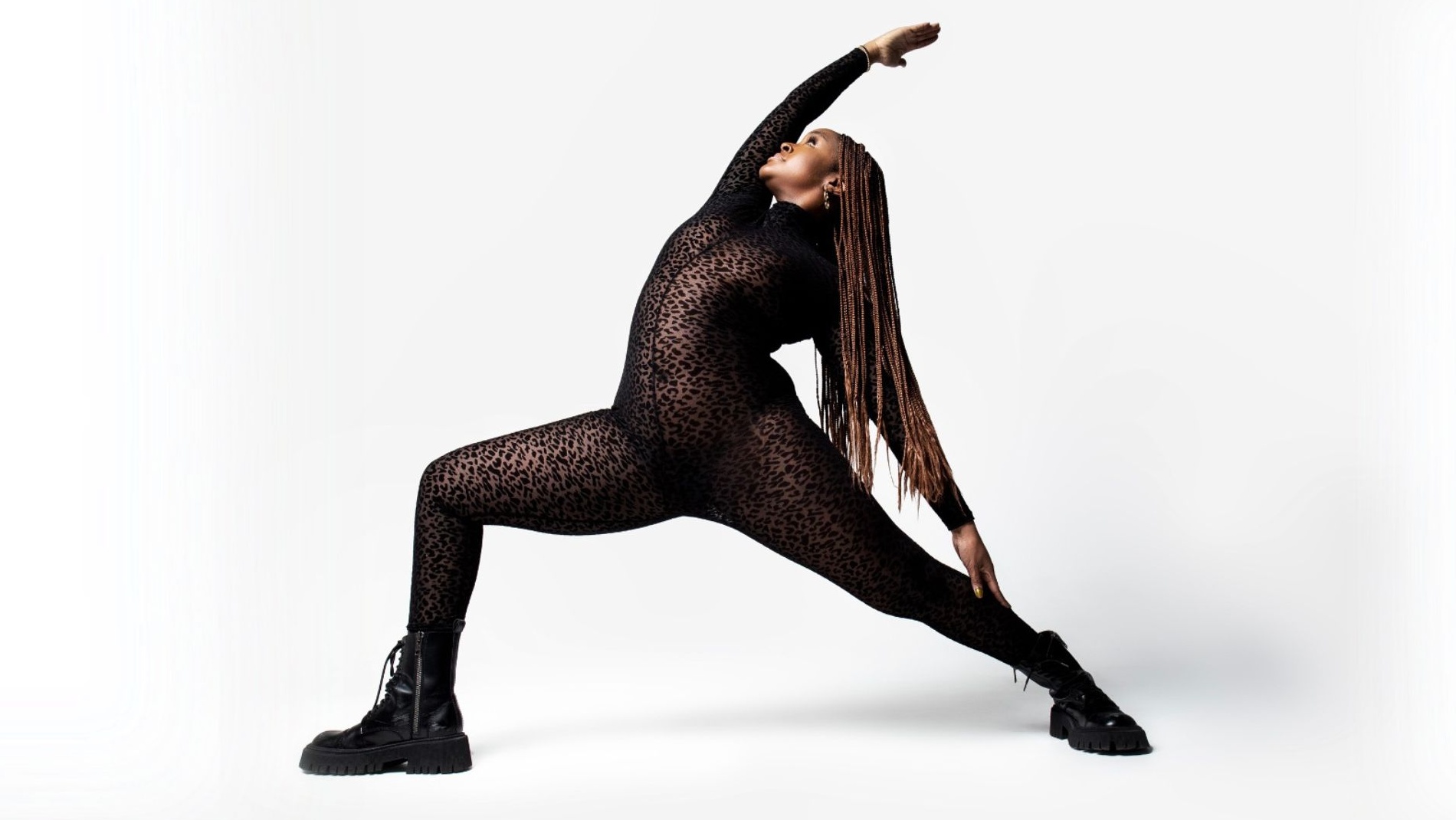 The main class in the FG system, a user-friendly but challenging general level hot yoga class. Fluid but not a "flow" class, the class develops freedom of movement, breath and power. It works 100 percent of the body safely in an empowering way. Expect hip openers, deep twists, upper body, glute and core strength. FG is a combination of the best of Hatha, Power and Ashtanga yoga, sequenced with interval timing and slow movement. It balances your Fierce with your Grace. Practised to music, it develops a sense of physical and mental freedom. Beginners work to their own level while more experienced can move into their deeper expression. The Fierce Grace class is central to the FG Method and the class they all originate from.
DURATION: 60/75/90 mins
Deep, slow stretch. The deepest stretch out there.  Flexibility and alignment of our "true core" – the pelvis, hips and lower back.
Suitable for beginners and advanced students alike, this hot yoga class focusses mainly on the flexibility and alignment of our "true core" – the pelvis, hips, lower back and their supporting muscles. The class is predominantly floor-based and is both motivating and relaxing. Foundation standing poses improve alignment and give freedom to drop any desire to "perform" while connecting us deeply with body and breath. The floor series favours longer slower holds to allow deep connective tissue releases, providing safe and lasting flexibility. This class develops awareness and sensitivity, which are keys to a successful yoga practice.
• Teaches pelvis and lower back alignment
• Deep hip opening and leg stretching
• Corrects alignment in foundation poses
• Develops sensitivity, the foundation of a safe yoga practise
• Spine traction and stabilisation
• De-stresses body and mind
DURATION: 60/75 mins
A simple, powerful hot yoga class aimed at the body's full, natural functional movement. The key foundation poses from the FG system, a breath-led Warrior sequence coupled with core and upper body strengthening, deep hip openers and relaxation.
Safe for newcomers, Primal also moves the experienced student into new areas.
• Skeletal alignment and joint strengthening
• Full body strength
• Stamina and endurance
• Frees breath, body, mind and soul
This is a super-charged hot yoga class designed to maintain your practice when you are high on motivation but low on time. A mix of Classic, Primal and FG, with a focus on arms, abs, breath and stamina.
The Fix blends elements of all the FG classes, including the key foundation poses, core strength upper body and ab conditioning and deep hip opening. A great maintenance class, the Fix is for the motivated person on a tight schedule. An effective no-frills yoga class combining cardiovascular sweat-inducing poses, strength, flexibility, body sculpting, and stress-release through breath and relaxation. Do it on your lunch hour, or on your way home from work and your energy levels will soar. Thirty minutes standing, twenty minutes floor work to leave you revitalised and raring to go.
• Maintain your yoga practice when you are short on time
• Develops energy and cardiovascular fitness
• Keeps you strong and flexible
• Increases stamina, tones core and de-stresses
DURATION: 60 mins
Entry level class for alignment, strength and focus.
A traditional hot yoga class focussing on alignment, hip and spine stabilisation, and flexibility. This motivating class develops strength, stamina and fitness. A great foundation class that is suitable for all ages and levels. Learn correct technique, align your skeletal system and improve your power.
• Core, upper body and leg strength
• Flexibility and alignment
• Discipline, power and focus
DURATION: 75/90 mins
The fiercest and fullest expression of Fierce Grace.
An advanced hot yoga class with no superior attitude, the Beast is designed to take you to the next level in strength, flexibility, balance, patience and sense of humour. Learn the developments of the poses you have learned in the other classes and the safe steps to master some of the more advanced poses in yoga.
You've learned the alphabet now speak the language. This class is guaranteed to take your yoga practice to new heights with arm balancing poses, deep hip opening, inversions, lotus, shoulder opening, deep backbends, and deeper meditation. Taught in an encouraging, non-judgmental atmosphere to great tunes and an expansive freedom. The intermediate practitioner is encouraged to work at their own pace and the advanced practitioner is encouraged to explore new horizons under expert guidance. "Fierce" makes us superhuman with its wide alphabet of physical, emotional and spiritual expression. Not suitable for beginners.
• Unparalleled fitness, flexibility and power
• Deepest hip openers, backbends and inversions
• Learn the poses you've only seen in books
• Strength and flexibility in unison
• Breath control, meditation, energy projection
• Deepened awareness
DURATION: 90 mins
A deep, slow muscle and joint release hot yoga class based entirely on the floor.
Deeply correcting, aligning, and releasing, IN improves joint mobility while gradually getting wound down, de-stressed and softened.
In this class you will open your hips, spine, neck, shoulders and wrists carefully, deeply and softly. You will get flexible in slow holds, stronger in stationary core activators,and passively and actively open tight areas with the help of props.  We end with a long guided relaxation/meditation. Retreat INward to re-connect, relax and restore your power and truth.
• Improves joint mobility by releasing tightness and adhesions
• Improves flexibility safely
• Targets problem areas with props
• Nourishes the nervous system with breath and meditation
• Relaxes mentally and physically by turning your attention INwards
DURATION: 75 mins
An uplifting, cardio Kundalini, muscle-sculpting hot yoga class. Power up and get fit with a mix of strength poses, Kundalini work, core and upper body strengtheners. Get ripped and go Wild.
Get ripped (not torn.) Wild is a unique combination of yoga's strength poses, Kundalini Yoga, Core strengthening, Qi Gong, HIIT and Super Slow training. Constant movement combined with long slow strength holds, Wild brings about an effective combination of freedom and control. Strengthens and sculpts every inch of your body while benefitting your joints. We work core, legs, neck, arms, back and glutes, sculpting every inch of your body. This high energy, stamina building class is great for endurance and cardio vascular conditioning.
Perfect for flexible people who need to strengthen.
• Improves alignment and joint mobility
• Builds stamina, core power and strength
• Yogic breathing balances the nervous system
DURATION: 60 mins
The intermediate version of the classic Fierce Grace hot yoga class. Experiment with more developed versions of poses, allowing more experienced students deeper exploration, while beginners can remain safely in the earlier expression of the pose. Optional excursions into intermediate expressions brings alchemical, unpredictable, magical freedom.
Launch into uncharted territory with a safety net below your bare feet. An evolution of the popular Fierce Grace class, giving an alchemical mix of structure and freedom. Explore variations, the unexpected, optional advanced poses and surprises. Move your practice along wherever openings occur for you. Cleverly sequenced to embrace all levels, FG2 straddles Fierce Grace and The Beast allowing more experienced students deeper exploration of advanced poses, while beginners can remain safely in the earlier expression of the pose. Nudge yourself deeper when you feel like it. Develop greater stamina, strength and flexibility. All levels can move into a more advanced practice if they desire in this no-pressure enjoyment of movement.
• Discover more advanced versions of poses you know
• Prepare for advanced class Beast
• Stamina, strength and flexibility
• All changes to the FG class are optional so the beginner student can proceed carefully
DURATION: 60/75/90 mins